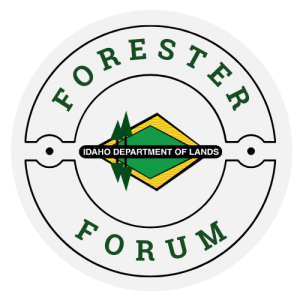 Forester Forums are short informational publications that cover various aspects of forest management practices. The Forester Forums enable talented and knowledgeable Idaho Department of Lands staff to share information about important issues pertaining to forestry dedicated to assisting forest landowners, including private landowners. Forester Forums are also included and found in our Agency Guidance Documents.
Topics covered are Forest Management, Fire Management, Forest Practices, and Insect and Disease. Keep an eye on this page as more posts are added.
Forest Management
Too often timber harvests are conducted with no more than a nod and a handshake between the parties involved. Although this procedure sometimes works, a written agreement is far better.