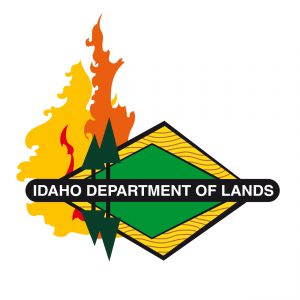 Idaho Department of Lands Fire Management (IDL Fire) in partnership with two Timber Protection Associations and with the support of rural volunteer fire departments and other partners, are responsible for fire suppression and prevention on more than 6 million acres of state and private forests and rangelands in Idaho. IDL Fire focuses on initial attack with the goal of keeping fires at 10 acres or less. IDL Fire protects and preserves important endowment timber assets that help fund Idaho schools and other beneficiaries, as well as millions of acres of private forestland.
Fire Prevention
Humans, not lightning, are responsible for most wildfires. Escaped debris burning was one of the more prevalent causes.
Burn Permits
Burn permits are required May 10 – October 20 each year and issued by the Idaho Department of Lands. You can get your free burn permit at burnpermits.idaho.gov.
You can do it yourself online. Watch our Burn Permits DIY video for assistance.
Fire Restrictions
During the fire season there may be times when fire managers find it necessary to implement fire restrictions to limit the further occurrence of human-caused fires.
At that time notification will be made to the public so that you can make appropriate arrangements for your outdoor activities.
Use our Fire Restrictions Finder to plan ahead.
Fire Preparedness
Preparing your home for wildfire gives you the best odds of surviving in fire-prone wildland areas.
Idaho FireWise
Understand your role in Idaho's wildland/urban interface at Idaho FireWise.
Resources
To find emergency plans, learn how to prepare your home, and evacuation resources visit Ready.Gov.
Preparedness Videos
These are PSAs featuring Idaho Governor Brad Little.
Fire News
IDL Fire provides the latest information on active fires in IDL jurisdiction on our Fire News Feed.
Idaho Fire Map
View current wildfire Information for all fires in Idaho with our Idaho Fire Map.
IDL Fire News Feed
Find all of the information IDL Fire posts in one place, without having to use social media at the IDL Fire News Feed on our website.
Social Media
IDL posts fire news on all of our social media channels.