Working at the Idaho Department of Lands is rewarding, exciting, and a chance to learn and grow in a career. But starting a new job can be overwhelming, especially at a state-wide agency. Our mentoring program gets great reviews and helps introduce employees to the agency as a whole. New employees benefit from a mentor's knowledge, skills, and experience. We are here to help you succeed in your new position.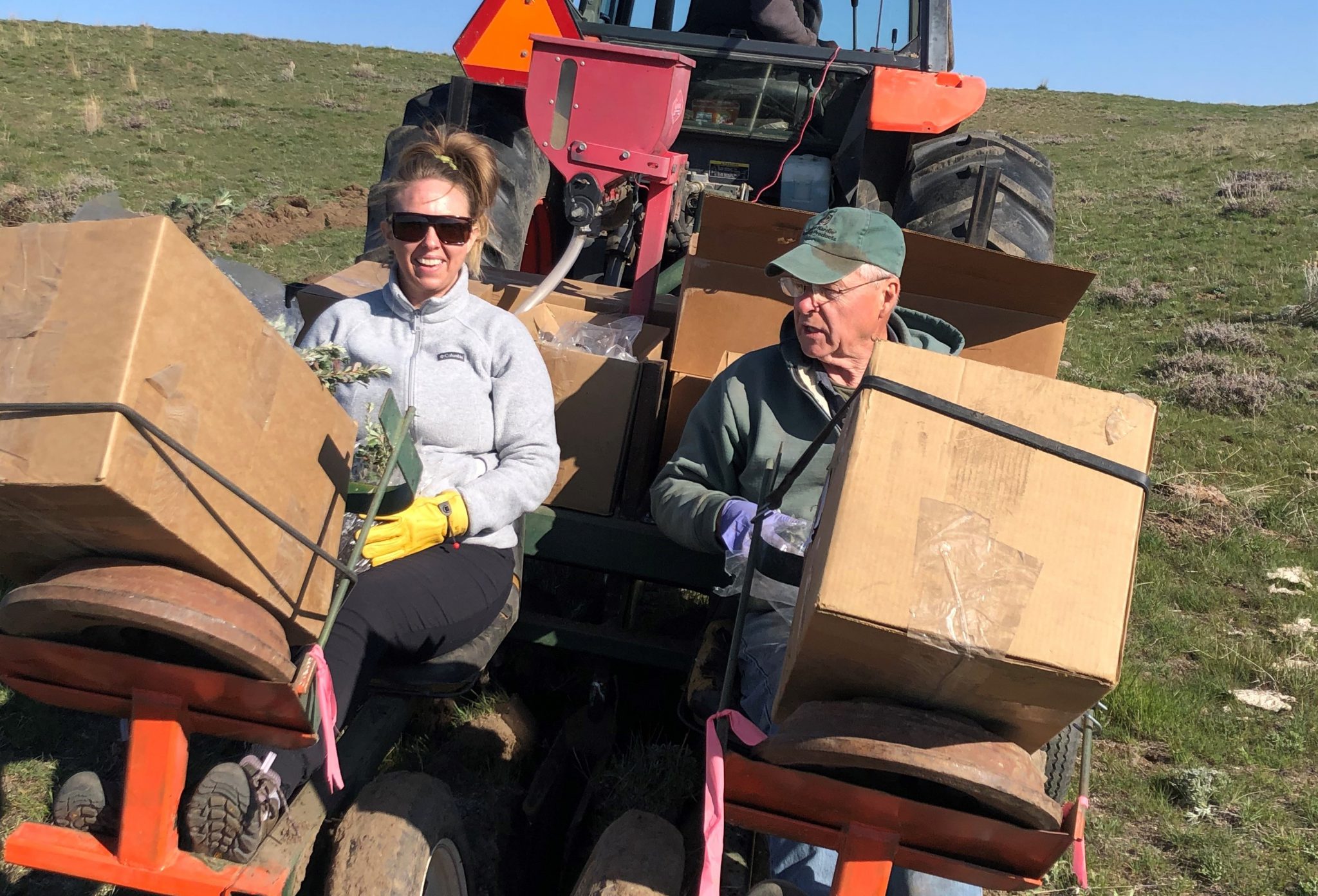 Benefits to mentees are building connections with people you don't see every day and understanding the bigger picture of IDL and endowment lands. Maggie Maggied, HR Specialist, says the one of the most valuable experiences was this day in the field planting antelope bitterbrush and sagebrush on Danskin Mountain: "Of course we were out there to plant on a restoration project, but my mentor did a great job explaining why we were out there, to restore the portion of the endowment land that was damaged from a fire years ago." Endowment land is unique and earns funds for public school and other endowment beneficiaries.
New Employees
Current Employees
Learn More
New Employees
All new permanent employees are encouraged to participate in the Mentoring Program as mentees.
Expectations: Participate in the program for six months, take initiative to ask for help or advice, be engaged, and be respectful of your mentor's time.
Mentee Questionnaire: To get started, complete this short online form to help in pairing you with a mentor.
Current Employees
Learn More
I truly enjoyed the experience and got so much out of it as a new IDL employee. I would 100% recommend it. I think forming a connection with someone outside of your area or division gives you a better overall understanding of IDL.
The Mentoring Program does more than just increase employee retention and job satisfaction. It's a lifeline for new employees for tapping into resources needed to complete a job successfully. It's also a bridge that helps build relationships across business units—relationships that are crucial for forging a One Team culture across our geographically diverse agency.
The most valuable thing has been having a friend in the agency who is experienced and able to answer my questions. It boosts your confidence as a new employee and gives you the opportunity to receive advice from current IDL employees.
I would recommend that new employees participate in the Mentoring Program because it's so important to have someone you feel comfortable going to, especially when you are new. My mentor introduced me to people, sent me training opportunities that helped meet professional goals, and was someone I could feel comfortable asking questions or obtaining advice from. Having that go-to person is so important when you are getting established in an organization.