The group effort known as Shared Stewardship is taking place in many states. In Idaho, these efforts fall under our No Boundaries Forestry collective efforts. Idaho is addressing more than 6 million acres of Idaho forestlands that are designated as high-risk for potential catastrophic wildfire and insect and disease outbreaks. We need the support and participation of federal, state, industrial and family forest landowners to reach our goals.
The Idaho Department of Lands, the USDA Forest Service and the Natural Resources Conservation Service are sharing staff, funding, and are joining with a governor-appointed advisory group to identify mutual priorities and cross-boundary forest management opportunities.
The Idaho Forest Action Plan serves as a path forward for identifying and addressing forest threats across the state—and Idaho Shared Stewardship Initiatives will include the all-lands strategies, GNA projects, and cross-boundary initiatives to mitigate these threats across forested lands in Idaho.
Measuring Success
See the full Idaho Shared Stewardship Performance Measures document. You can also click on the image below.
Idaho Shared Stewardship Goals
Idaho's Shared Stewardship Initiatives include approaches and cross-boundary projects to align the efforts of multiple agencies, organizations and landowners to work towards a common goal of strengthening the resiliency of Idaho's forests—and to work across ownership boundaries to implement effective forest treatments to lessen the existing forest-health and wildfire risks.
These cross-boundary management goals include defining high-risk Shared Stewardship Priority Landscapes and Focal Areas, doubling the acres treated on Idaho's national forests, and marketing needed treatments to adjacent private, state and tribal forest owners and managers.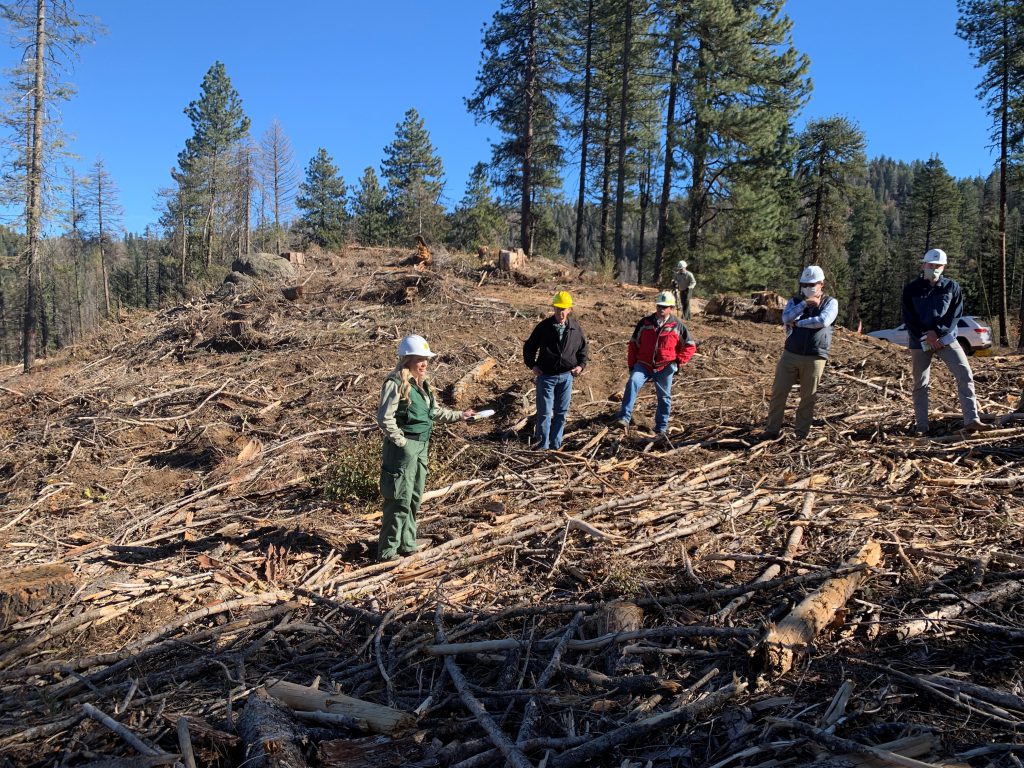 Collaborative Partnerships
Idaho Shared Stewardship projects are bringing together the Forest Service National Forest and Ranger District staff, Idaho Department of Lands staff (Good Neighbor Authority Bureau, Forestry Assistance Bureau, State Trust Lands foresters), Idaho Natural Resources Conservation Service (NRCS), District Conservationists, Counties, landowners, consultants and contractors to initiate on-the-ground treatments on federal, state and private forestlands within the two Shared Stewardship Priority Landscapes.
The Idaho Lands Resource Coordinating Council (ILRCC) and the Idaho Shared Stewardship Advisory Group (SSAG) aid in developing the forestland risk assessments, pursue funds to support cross-boundary projects, and provide high-level direction of Shared Stewardship goals and accomplishment metrics.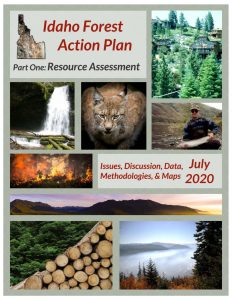 Idaho Forest Action Plan
The Idaho Forest Action Plan was developed by convening key statewide stakeholders and land-management partners to reassess statewide forest conditions, identify priority areas for treatment, and develop a cross-boundary plan to accomplish landscape-scale forest restoration. The Resource Assessment of the Forest Action Plan was used as one of the foundational risk assessments to help define the most at-risk forestlands in Idaho and delineate Idaho's Shared Stewardship Priority Landscapes