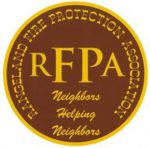 Idaho ranchers provide swift initial attack to rangeland fires because of their knowledge of the land and proximity to the fires.
Before 2012, ranchers were not legally allowed to fight fire and their efforts to try to control wildland fires presented safety concerns for fire managers.
With support from Governor Otter, the Idaho Legislature, and federal and State fire agencies, ranchers now have the avenues to form rangeland fire protection associations (RFPAs) – groups of ranchers professionally trained and legally allowed to utilize interagency fire suppression resources.
Creation of the associations is a collaborative effort between local ranchers, the federal Bureau of Land Management (BLM), and the Idaho Department of Lands (IDL). RFPAs provide the following benefits:
Take advantage of the quick initial attack the ranchers can provide;
Satisfy the ranchers' interest to be active participants in protecting the forage needed for their livelihood;
Satisfy fire managers' safety concerns by ensuring all firefighters are trained and have necessary equipment and communications;
Support the IDL effort to provide a complete and coordinated approach to fire suppression in Idaho;
Enhance efforts to protect sage grouse habitat to the benefit of all parties
---
For the 2018 fire season there are over 300 ranchers, farmers, and their employees in southern Idaho that are members of nine different RFPAs.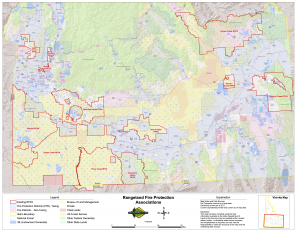 Mountain Home RFPA
674,326 acres protected
40 members
Owyhee RFPA
1,370,873 acres protected
51 members
Saylor Creek RFPA
2,222,000 acres protected
68 members
Three Creek RFPA
1,120,000 acres protected
51 members
Black Canyon RFPA
185,000 acres protected
19 members
Shoshone Basin RFPA
488,000 acres protected
19 members
Notch Butte RFPA
341,000 acres protected
28 members
Camas Creek RFPA
1,494,000 acres protected
20 members
Henry's Creek RFPA
914,696 acres protected
19 members
Ranchers provide initial attack using their own ranch equipment along with equipment acquired through various state and federal programs
IDL documents and tracks firefighter training records and facilitates equipment acquisition
BLM and Forest Service provide firefighter training
U.S. Fish & Wildlife Service and the Governor's Office of Species Conservation provide financial support
Contact
Rick Finis
South Idaho Fire Program Liaison
(208) 334-0263
rfinis@idl.idaho.gov
---
Additional Information