Mission
To professionally and prudently manage Idaho's endowment assets to maximize long-term financial returns to public schools and other trust beneficiaries and to provide professional assistance to the citizens of Idaho to use, protect and sustain their natural resources.
Vision
The Idaho Department of Lands will be the premier organization for trust management and resource protection in the western United States.
---
IDL Director, Dustin Miller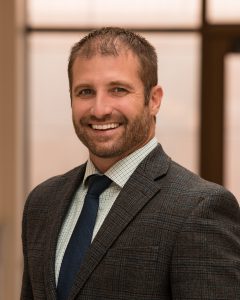 The dedicated staff of the Idaho Department of Lands function in 16 offices throughout the state.
We manage about 2.5 million acres of state endowment trust land under a Constitutional mandate to maximize long term financial returns to a number of State institutions, mainly public schools.
We also manage for the public's benefit Idaho's public trust lands, the lands beneath Idaho's navigable waterways including riverbeds and the beds and banks of Idaho's navigable lakes.
We provide regulatory oversight of forestry practices in the State and some regulation of Idaho's mining industry.
We provide assistance to Idahoans through a number of forestry programs and provide fire protection and prevention on more than 6 million acres in Idaho.
We operate under the management directives of the Land Board.
The Idaho Department of Lands also houses the Oil and Gas Division, which serves as the administrative arm of the Idaho Oil and Gas Conservation Commission.
Vital to the smooth operation of the entire department — including the Land Board and the Oil and Gas Conservation Commission — are the dedicated people in the support services division of the IDL who perform technical services, information systems management, fiscal management, records management, and procurement functions from their offices in the department's headquarters in Boise and Coeur d'Alene.
---
Values
The Idaho Department of Lands believes in…
STEWARDSHIP by making decisions and taking actions that positively affect long-term financial returns for the trust beneficiaries and enhance the health and resilience of Idaho's natural resources.
SERVICE by providing exemplary service and delivering programs with professionalism and integrity to both internal and external customers.
ACCOUNTABILITY by investing in and having an organizational culture and framework that equips, entrusts, and expects employees to make decisions and get things done.
COHESIVENESS by working as a unified organization in which all employees participate in constructive communication to fully meet our mission.
Executive Staff
Dustin Miller – Director
Bill Haagenson – Deputy Director
Scott Phillips – Policy and Communications Chief
Division Administrators:

Donna Caldwell – Business Services
Craig Foss – Forestry & Fire
Mick Thomas – Minerals, Public Trust, Oil & Gas
Jim Elbin – Trust Land Management
Michele Andersen – Operations

Andrea Ryan – Human Resource Officer
---
Additional Information
---
Annual Reports