Recreating on Endowment Lands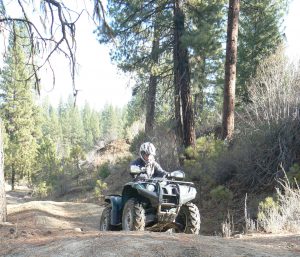 Idaho has a history of providing abundant recreational opportunities and access on endowment lands. Idahoans enjoy public access on nearly all legally accessible endowment lands around the state with very few, if any, limitations in most places. In general, endowment trust lands are more scattered in the southern half of the state and more grouped together in the north.
Trail Systems
IDL is working on creating designated trail systems and restoration projects to guide recreation. Following trail signs and honoring closures protects valuable endowment land from damage, and helps ensure future public access. IDL land managers may temporarily close areas  as needed to enable the effective operation of revenue generating activities and to protect the public.
Recreation Policy
Recreation Maps