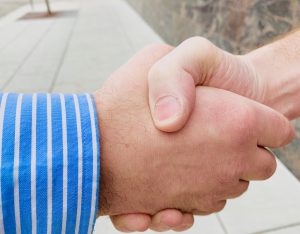 A variety of leasing types and land uses take place on 2.5 million acres of state endowment trust land and 3.3 million acres of available mineral estate. Leases range from geothermal energy, grazing, oil and gas, and commercial sites such as cell towers and ski resorts. These uses generate millions of dollars annually to public schools and other state institutions.
Leasing Process
Prior to any endowment land being leased, whether as a new use or when an existing lease is expiring, and to fulfill its constitutional obligations, IDL advertises the availability of the lease and the opportunity to apply in the local newspaper of record for 4 weeks, as well as on its website. The website advertisement typically includes a template of the lease.
If IDL receives only one application, the auction process is deemed complete at that point. If IDL receives two or more applications, IDL will then schedule and advertise a live auction.
After the auction is deemed complete (either with one application, or after a live auction), IDL will draft the lease. Depending on the lease, there may be negotiation between IDL and the lessee, sometimes with the assistance of IDL's deputy attorney general and the lessee's legal counsel.
Before the lease is sent to the lessee for signature, IDL's deputy attorney general will conduct a final review of the lease, and sign off on a "Lease Approval Form". That form is also signed by the applicable program manager.
After the lessee signs the lease, it is returned to IDL, and then routed for signature by IDL's director, and then the governor and the secretary of state.
Lease Advertising
In order to meet our constitutional mandate to maximize long-term financial returns from the the use of endowment trust land, the IDL advertises leases that are expiring within the next two years so that anyone can apply for the lease. One year prior to a lease expiration, an application may be submitted for a new lease. In addition, when we receive an application that proposes to use endowment trust land in a way that is considered new for that location, we inform the market in order to give other individuals the opportunity to apply for and outbid the other applicant.
Interactive Leasing Opportunities Map