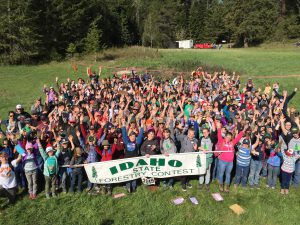 The annual contest introduces students in grades 5 through 12 to basic forestry and resource management. The contest is typically held the second Thursday in May and is sponsored by the Idaho Department of Lands, Bonner Soil and Water Conservation District, U.S. Forest Service, and Natural Resources Conservation Service (NRCS). More than 250 volunteers donate their time to run the contest and a record 700 students participated in 2019. In 2020, the contest was cancelled due to COVID-19.
Contest Returns for 2021
The Idaho Department of Lands is excited to share that the 2021 Idaho State Forestry Contest will be held in May! This year's event will look and feel different due to the implementation of some COVID safety measures, but it will still be fun and educational for all.
Visit the links below to learn more.
Contact
Karen Robinson
Private Forestry Specialist
Sandpoint Office
(208) 263-5104
krobinson@idl.idaho.gov
Media Contact
Robbie Johnson
Public Information Officer
pio@idl.idaho.gov
---
Forestry Contest News
2021 Forestry Contest Announcement
News Release: 2019 State Forestry Contest Results
---
Newsletters
---
Other Contacts
U.S. Forest Service
(208) 263-5111
Bonner Soil & Water Conservation District
(208) 263-5310 ext.100
Natural Resources Conservation Service
(208) 378-5700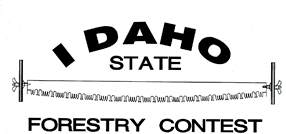 2018 Idaho State Forestry Contest

Watch kids learning about trees