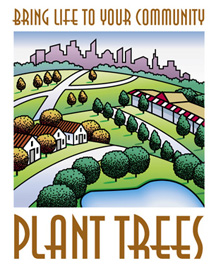 Trees provide many benefits in urban settings. They reduce air and noise pollution, help conserve water, save energy, and reduce soil erosion, saving money, enhancing businesses and providing beauty to the places in which we live and work. IDL staff and contracted community forestry assistants provide technical and educational assistance to help citizens and professionals with a wide range of actions, from ordinance creation to program development to ways to use trees and community forest canopy strategically in order to address critical issues such as those listed above
---
Arbor Day
IDL, in partnership with the Idaho Nursery and Landscape Association, Avista, Idaho Power and Rocky Mountain Power, offers small grants to communities to help celebrate Arbor Day, the last Friday in April every year.
Arbor Day 2021 is Friday, April 30!
Tree City USA
Tree City USA is a national program that provides the framework for community forestry management for cities and towns across America.
Is your community a Tree City USA?
Tree City USA Growth Awards recognize Tree Cities that have made significant improvement to their community forest program.
Those wishing to learn more about Tree City USA, apply for Tree City USA status, re-certify or apply for a Growth Award are encouraged to complete the application online. Applications are due December 15th of each year.
---
My Tree – Our Forest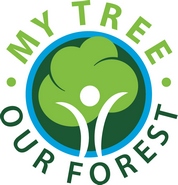 The National Association of State Foresters is initiating a My Tree—Our Forest® campaign to increase understanding of the benefits of and support for healthy community forests. The first educational materials produced through this campaign are a set of six colorful tree tags; providing valuable messages on how trees make oxygen, keep drinking water clean, save money, make city life fun, and keep streets safe. The tree tags are 10″ x 14″, printed on waterproof material and are drilled with two holes for easy hanging.
IDL has a limited number of these; please let us know if your city would like a set. The Arbor Day Foundation has revised and updated their Tree Board Handbook. This handbook explains how to start a tree board, ensure it is effective, how to develop plans and budgets and implement the plans, communication and advocacy, and celebrating success, along with many helpful references. Please contact us if your community would like a copy.