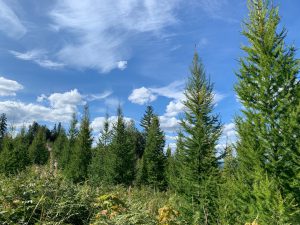 Funds for these programs come from the U.S. Forest Service State and Private Forestry (S&PF) branch to address urban to rural forest conservation, protection and enhancement needs as identified in Idaho's Forest Action Plan. IDL works to ensure that federal dollars are invested in locally supported projects that address issues of national importance and provide meaningful, lasting, and measurable outcomes.
Grant Cycle is open!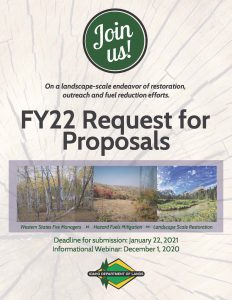 The Idaho Department of Lands is pleased to announce that the FY 2022 Grant Cycle is open.
Grants of up to $240,000 each for the Landscape Scale Restoration (LSR), Western States Fire Managers (WSFM), & Hazard Fuels Reduction (HFR) funding opportunities are available to help organizations protect, enhance and conserve forest resources.
Non-profit organizations, local and state agencies, tribes and educational institutions are eligible to apply.
Click on the announcement for more details! Proposals are due January 22, 2021 by 5pm PST
Watch the Grants Webinar
Contact
Corrie Ivey
Grants Project Coordinator
(208) 666-8669
civey@idl.idaho.gov
Tyre Holfeltz
Wildfire Risk Mitigation Program Manager
(208) 666-8653
tholfeltz@idl.idaho.gov
---
Types of Grants
---
Funding Guide – Watch and Learn
Full Reference Guide